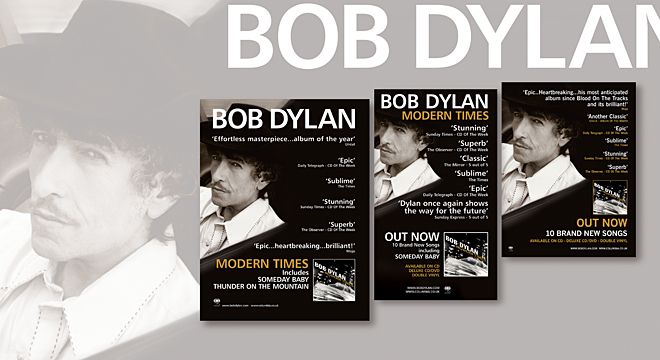 Bob Dylan 'Modern Times' national press campaign.

The release of Dylans album 'Modern Times' proved that his imagination was as sharp, poignant and as politically on the button as ever.

The cover artwork was like an exterior shot from 'Sweet Smell Of Success' but for the press and billboard campaign it was prudent to use a portrait.
A selection of shots were cleared and we went with one of him seated in a convertible, which linked to the cinematic auto cover image.

On the release of the album the accolades started appearing in print and like rolling credits we replaced and added as the weeks went by.