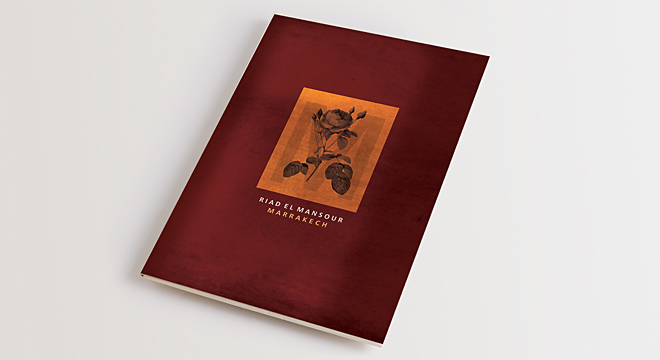 Riad El Mansour Marrakech corporate and brochure design.
A Riad Hotel is situated near the Mansouri Great Mosque in the centre of the city.

The Riad was purchased in a state of dilapidation but transformed in a year. A mixture of old and new, the brief was to reflect the traditional architecture of the building with all the benefits of contemporary features and services.

The rose is the symbol of Marrakech and was added to a monogram, the rose motif was also used independently as an embroidered motif on linen and fabrics throughout the hotel.

The colour backgrounds are warm, earthy and nod towards Rothko.